Get superior power and control with Fiberti Servers.
Our high-performance servers offer a variety of options, extensions and additional services to meet your needs.
At Fiberti, high performance and reliable server service with the highest privacy standards and data security is guaranteed.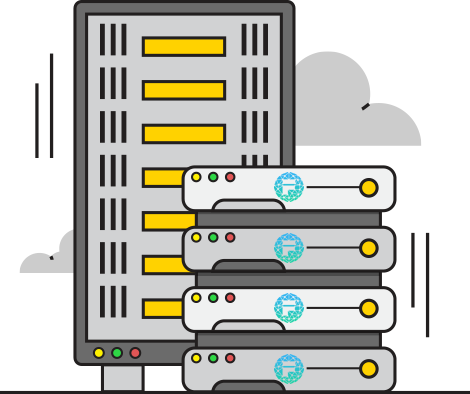 Servers Located in Miami - USA
Our Dedicated Servers is the best solution for customers who want to set up an upper class server or with a limited budget. Our servers support Linux distributions or Windows operation systems whatever you wish. Our plans supported with 100% accessibility time and extraordinary customer support whenever you need.
Our Dedicated Servers are housed in a state-of-the-art data center located in the Miami area in USA. The data center is a Tier III N+1 Fault Tolerant data center.
High Performance Server Plans
SERVER
MODEL
CPU
CORES
FREQUENCY
RAM
STORAGE
BANDWIDTH
PORT SPEED
IPs
IPv4
KVM
PRICE
MI-Server-1
» SUPERMICRO
Intel Xeon
E3-1230v3
4c/8t
3.30GHz/3.70GHz
32GB
DDR3
2x 1TB
SATA
Unlimited
100Mbps

5

$321.00

$289.00

CONFIGURE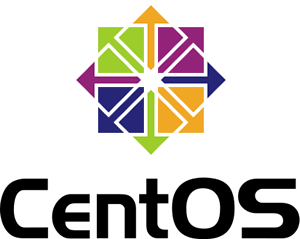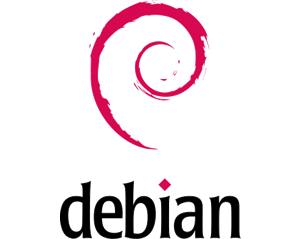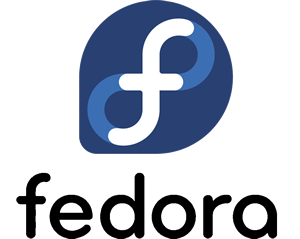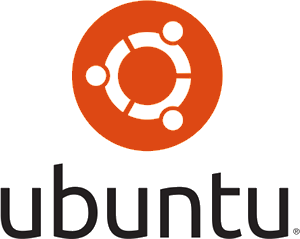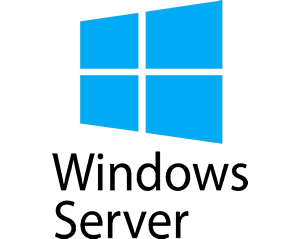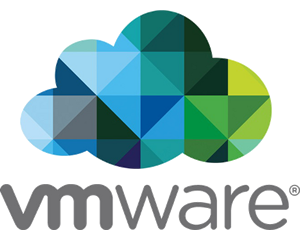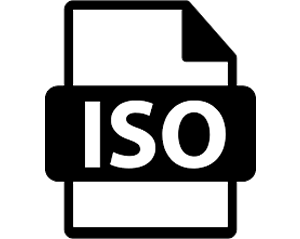 Highest Level of Performance and Security
With Fiberti servers, you will enjoy the flexibility of managing and hosting a great variety of websites and applications. Our serves provide high-level performance and security for your website or applications.
Fiberti servers offer special hardware for full control of shared resources, more reliability and uptime and flexibility of support options which can be either managed or unmanaged according to your needs.

All our servers are equipped with Enterprise datacentre-grade SSD drives. You will get much better disk i/o performance compared to a normal dedicated servers on a traditional hard drive storage.
With branded hardware of the latest generation from Dell, HPE, SuperMicro and Intel® Xeon® CPUs, our dedicated servers guarantee you the best performance and highest reliability for sustainable solutions.

With unparalleled specs our Dedicated Servers deliver outstanding performance for even the most demanding of websites and applications while remaining cost effective.

We use the very latest Dell, HPE & SuperMicro server technology matched with ECC DDR4 RAM, Enterprise-Data Center grade SSD, and industry leading Intel Xeon processors to give the high-end hosting power your critical projects deserve.
Choose from a wide range of Windows and Linux OS distros.
You can install OS from your server panel in a very simple way, choose OS, config SW or HW Raid (if applicable) and click Install.
Our clients around the globe are used to responsive and consistently high quality support.
We do not cut corners or make excuses when it comes to support.
You will enjoy the best service and products thanks to our servers located in the world's most influential cities.
Our servers are located in Tier-3 and Tier-4 data centers, so you will stay online under any circumstances.

Like so many things in business, when it comes to data centers, location matters. We offer servers located near your users, enable faster response times, quicker throughput and provide a local presence. With 15 global data centers across 4 continents, you can choose the best locations for your users (Please note that not all services are available in all locations).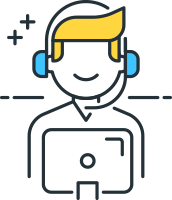 TALK TO A SERVER SPECIALIST
Experienced Fiberti Technicians are ready to answer your questions and help you pick a perfect server for your business.

You can contact our technicians 24 hours / 7 days for your questions!
FREQUENTLY ASKED QUESTIONS
Please check the FAQ for your questions.
Please contact us for different questions.
A dedicated server is a type of remote server (one that is not located on your premises) that is exclusively dedicated to a single individual, organization or application. It is usually deployed, hosted and managed by a hosting, cloud or managed service provider. It is not shared with any other customers, services or applications unless multiple servers exist within that infrastructure. Typically, a dedicated server is rented on a monthly basis and provides a stated amount of memory, hard disk space, and bandwidth to a client as this typically saves router, internet connection, security system, and network administration costs.
Most businesses require a dedicated server for the following reasons:

Reliability: A dedicated server is a consistently more reliable option when high levels of traffic exist or are expected. In a dedicated server environment, you get maximum performance that is explicitly dedicated to your website, web app or platform. This allows your server to be far more stable.

Security: A dedicated server has a superior level of security out of the box. You do not need to worry about things like a DDoS attacks trying to bring down your site because another site or client is located on the same machine.

Resources: Because a dedicated server has more resources that are focused on your environment, its speed is consistently greater than that of other platforms. This increase in speed can be directly related to a positive increase in site rankings. Additionally, a dedicated server can be configured to have more raw computing power than a VPS can provide.

Hardware: The servers hardware has regular maintenance as the host will replace aging parts, and also monitor performance. With a dedicated server, you can alter the way your server needs to run so that it performs with more flexibility and efficiently Also, there is no overhead for purchasing or maintaining equipment.

Customizable: A dedicated server is completely customizable to your needs. It offers more precise control and configurable options, which allows you to customize the components to meet your specific needs.

Dedicated Server allows for:

• Tailored Security
• Complete Control over System Configurations
• Installation of Custom Operating Systems
• Resources Solely Dedicated to Your Web Applications
• Quick Scale-Ups
• One-Tenant Occupancy
• Contract Free Hosting
• Zero Infrastructure Costs
• PCI and HIPAA Compliant
• Hot Swappable Chassis
• Enterprise - Data Center Grade SSD Storage
• Server Secure Security Configurations

Dedicated hosting not only gives peace of mind that you are working with bleeding-edge technology but also provides businesses the freedom to grow and flourish. When a company relies on your server's uptime and performance why settle for anything less than the best?
A Cloud VPS is an emulation of a computer, also known as a virtual private server, that lives within a parent server and shares resources with other virtual servers. A Dedicated Server is a stand-alone, physical server that does not share resources. Because a VPS shares finite resources with other Virtual instances on the parent, overuse of can lead to less than optimal performance for any resource-intensive applications, which is why Dedicated Servers often outperform VPS instances.

Cloud VPS and Dedicated servers share several overlapping qualities, but most importantly, the Dedicated Servers provide greater security, extra customization options, and higher availability and uptime. With more granular controls, you are free to customize hardware components like CPU, disk space and RAM as well as the use of a unique operating system. These allow Dedicated servers increased performance for high traffic sites. When uptime and performance are critical to your business, Dedicated Servers are unrivaled in performance and value.
Absolutely! Because Dedicated Servers provide multiple advantages over Cloud VPS servers, it's no wonder that customers often switch to a server that is more advantageous to them. We have a highly trained team committed to migrating Cloud VPS instances over to Dedicated Servers with minimal downtime in mind.

Whether you are looking to have more room for customization or if you just have outgrown your Cloud VPS environment, our Migrations Team is here to make the transition as smooth as possible.
The number of websites you can host is only limited by the amount of resources you choose! The beauty of having a Dedicated Server is that you can upgrade your server or add on additional hardware when needed. Conveniently, your Dedicated Server has limitless abilities to host as many websites as you would like.

Our experienced Solution Architects are ready to answer your questions and get you into a server that is perfect for your business. Contact our specialists 24/7 day or night to get the answers you need!
There are no limitations. You can use the server for any number of websites, e-mails, domains etc. We provide complete access to the server at the root level.
RAID is a technology that allows you to combine the storage drives into a single array, which helps to prevent data loss if one of the drives gets broken.

RAID comes in various kinds:

• RAID 0, used to combine two or more drives in a single array. More common in personal data storage, rarely used in business due to instabilities and proneness to failure.

• RAID 1, a.k.a. mirroring. The second drive becomes a carbon copy of the first one. If any of them fails, all the data can still be restored from the other one.

• RAID 10 (or RAID 0+1) is a combination of two RAID 0 arrays into a RAID 1 array. You basically get a combined array of two drives, as well as its backup copy.

Software (SW) RAID means that the repartitioning will happen at the OS level, while Hardware RAID repartitions the drives before the OS is even loaded. The latter is more reliable and fast since the server doesn't have to waste resources to manage the RAID structure. Besides, Hardware (HW) RAID is the only option that can survive the OS reinstallation.
Yes, we do indeed provide both Self-managed and Fully Managed servers. You can easily proceed to opt for a managed service with your Dedicated Server at the reasonable monthly fee of $189 USD.
We never charge a setup fee!
Dedicated Servers are usually set up within 4 - 8 hours from payment confirmation. In rare cases, it may take us up to 48 business hours to deliver your new dedicated server due to stock availability. In case of significant delivery delay, we will contact you to update you on any such delay.
Yes! You can upgrade to a better CPU, more RAM or higher capacity drives quickly and easily. Please keep in mind that upgrades may be limited to what is supported by your hosting package. In order to upgrade, please submit a ticket to our sales team.
Our Dedicated Servers are unmanaged by default. You can add our Fully-Managed support service to any dedicated server that has cPanel/WHM installed. With our Fully-Managed addon, Our experts will take over the management of your dedicated server so that you can focus on running your business! Adding our Fully-Managed support (Level-1) is only $189/Mo.
Our Dedicated Servers are housed in a state-of-the-art data center located in the Miami area in USA. The data center is a Tier III N+1 Fault Tolerant data center.
Yes! Full root/administrator access is included and allows total control over your hosting environment, including custom installs and configuration.
Yes, we happily accept bitcoin payments.
One month. We also offer billing periods of 3, 6, 9 and 12 months. If you require a different billing cycle — for example, 2 or 5 months — you will have to contact the sales department to review your case.
Invoices on the service renewal are issued automatically with an email notification. Invoices are issued based on the billing cycle.

• 1 month – 10 days before the due date,
• 3 months – 10 days before the due date,
• 6 months - 10 days before the due date,
• 12 months – 10 days before the due date,
• 24 months – 10 days before the due date,
• 36 months – 10 days before the due date,

You can also generate an invoice yourself in Fiberti Client Area, under the Product Management tab. There you can also change your billing cycle, provided that there are no unpaid invoices for this service. If there are any, you need to pay them first (or ask our support to cancel them) and then generate a new invoice with an updated billing cycle.